Veggie fried rice with pulled'chicken' and peanut sauce
Super quick and easy recipe with DELICIOUS results. My non-vegan boyfriend said it was the best fried rice he's ever had!
A flavoursome, healthy meal packed with veggies and protein from the rice and chicken substitute. As it's so quick to make, taking up only 15 minutes of your time, it's the perfect meal for an weekday evening when you have little time on your hands.
I used carrots, broccoli, pepper and peas in mine but of course you can use whatever veggies you have available. You can even use frozen veg to make this quick meal even quicker!
I used Linda McCartney's Vegetarian Pulled Chicken which is absolutely delicious. Not only is the texture lovely, it's got a really strong tasty flavour too! It's high in protein and low in saturated fat so it's a healthy substitute.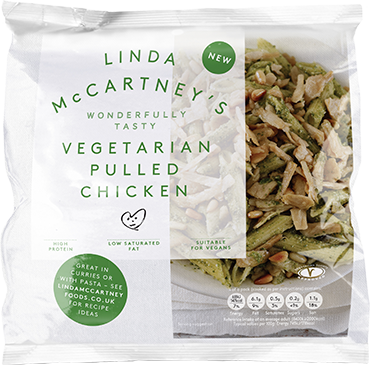 I used Yeo's Satay sauce to add a peanutty flavour to the fried rice – it's a great addition to your kitchen as it's also perfect as a dipping sauce, and a marinade!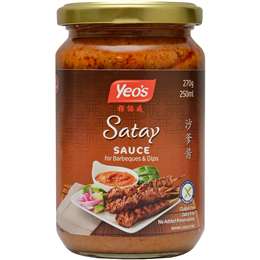 I get most of my cooking inspiration from my dad and always try to use the same ingredients he does as his food is always delicious! He always adds Laoganma's Peanuts in Chili Oil to his fried rice dishes so I'm following in his footsteps. In my eyes there's a perfect chili sauce for every meal, and this is the one for this meal! It's my favourite chili oil by far, and there's little crunchy peanuts in there too.
---
Prep time: 5 minutes
Cooking time: 10 minutes
Total time: 15 minutes
Serves: 2
Ingredients
2 tbsp vegetable oil
1/2 onion
1 large carrot, shredded
1/2 broccoli, chopped
1/2 cup baby corn, chopped
2/3 cup peas
1 cup shredded 'chicken'
2 cups cooked rice (best cold)
4 tbsp soy sauce
2 tbsp satay sauce
1/2 tsp garlic powder
1/2 cup peanuts
Chili oil, garnish
Instructions
Fry the vegetables and chicken in oil over a medium heat for 5 minutes.
Add the rice and toss it all together.
Add the soy sauce, satay sauce and garlic powder and toss it all together on a high heat. Add extra soy sauce to taste, if you wish.
Top it off with peanuts and some chili oil on the side.
ENJOY!!!